Lavazza Wins iF Design Award for Pininfarina Designed Coffee Machines
Lavazza has received two 2018 iF Design Awards for Pininfarina designed Inovy/Inovy & Milk and Inovy Compact/Elogy coffee makers from its Firma family. Firma is Lavazza's new proposal for Office Coffee Solutions (OCS), characterized by compactness and high performance.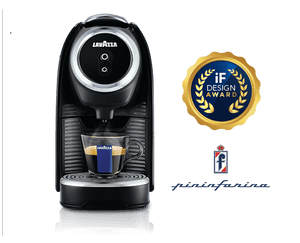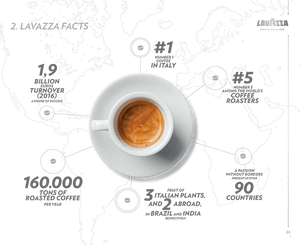 LAVAZZA: A GREAT FAMILY BUSINESS, A HISTORY OF PASSION FOR COFFEE
Leading coffee brand in Italy, a byword for fine espresso throughout the world: from its origins as a small grocery store opened by Luigi Lavazza over 120 years ago to a large company, Lavazza is now synonymous with excellent Italian espresso in over 90 countries.
Innovators by profession: the company's long series of innovations started in 1895 - from the first branded packaging to the latest capsule coffeemaker. And Lavazza still continues to innovate: from new roasting machines to ensure aromatic excellence, to new machines that make coffee from beans and capsules. An endless pursuit of innovation.